CompanyMe E-Commerce System
What's E-Commerce
E- Commerce website offers a wealth of features and capabilities to create an online store. We have already included all the necessary tools, and are always adding new ones to the list of features, so check out our roadmap or contact us to find out what's in the pipeline.
One key feature of the Companyme E-Commerce is its pluggable modular/layered architecture which allows additional functionality and elements to be dynamically added to the application at run-time. This pluggable modularized architecture makes it easy to create and manage your websites.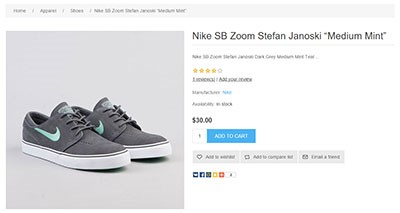 Features of System
Mobile commerce
Mobile responsive web store is a must for any online business owner these days, as 82% of smartphone users make a buying decision while surfing the Internet on their smartphone, Companyme E-Commerce supports a mobile version of your website with a compelling, feature-rich and graphically pleasing storefront and means for retailers to immediately deliver relevant offers, promotions and products. The mobile-responsive version works on any connected device, without requiring extra development or add-ons. It is free and available out of the box.
Multi-store
A multi-store feature enables you to run more than one store from a single Companyme E-Commerce installation. This means, you can host more than one frontend store on different domains and manage all admin operations from your single administration panel. You can create unique online stores for multiple brands, products, B2B, B2C, affiliates, co-branded stores and more. You can also quickly launch micro-stores for promotional campaigns. The most convenient feature is that every online store shares a single database: you can share catalog data between stores, and your customers can log-in to all of your stores using the same credentials.
Multi-vendor support
Multi-vendor and drop shipping support enables you to sell online without having to stock inventory or ship orders When drop shipping is enabled, each product is assigned to a particular vendor whose details are stored. Once an order is placed, an email is sent to the vendor of each product in the order. The email includes products, quantities, etc. The vendor then ships the item to a customer on behalf of the merchant, who typically pays each of his/her vendors at the end of the month
Products from multiple independent vendors appear in the common product catalog and your website visitors can shop at one web store even if your products are supplied by hundreds of different vendors from all over the world. Each vendor can be provided with an administrator panel access to manage their products, review sales reports and order details regarding their products. Vendors do not interfere with each other's activity.